Cancer Treatment Centers of America treats the whole person: mind, body, and spirit.
Cancer is one of the most terrifying words in the English language. Absolutely no one wants to hear that word in regards to a friend, family member, or themselves. Unfortunately grappling with cancer is a stark reality for many individuals and their loved ones.
That's where Cancer Treatment Centers of America steps in. Their outstanding cancer experts are committed to bringing the latest technologies and advanced treatment options to patients quickly. A dedicated team of doctors and other clinicians take the time to understand each unique diagnosis and a patient's personal needs. At the same time, CTCA supports those under their care with with specialized therapies to reduce side effects, maintain energy levels, and keep patients strong during treatment. Each cancer treatment plan is carefully tailored since CTCA truly believes there isn't one way to beat cancer—there are hundreds.
CTCA's proprietary Patient Empowered Care model puts cancer patients at the center of their treatment, so healing takes top priority. During each appointment, a medical oncologist, clinic nurse, registered dietitian, naturopathic oncology provider, and nurse care manager are also present. By meeting with a complete cancer treatment team in one room, individuals and their families get answers directly and enjoy greater comfort, convenience, and privacy.
How does this progressive approach improve cancer care?
Put simply, patients feel more in control of their treatment when they are able to get all of their questions answered in a single visit. Having a dedicated team provides many benefits, including:
Greater efficiency: Every time a visit is scheduled with a medical oncologist, appointments with the rest of the team are scheduled automatically in a single block.
Added convenience: Instead of going from one appointment to the next, patients stay in one room and doctors visit one at a time.
Patient empowerment: All information is given and all questions are answered in a single setting. And the team communicates about an individual's treatment plan throughout the appointment.
Better communication among doctors: The medical team communicates in real time about each treatment, and makes adjustments or orders additional testing during appointments.
Less stress and wasted time: Scheduling with doctors is fast, easy, and automatic. Patients are not waiting for long periods of time in between appointments.
Choosing the right hospital is one of the most important decisions one can make in their cancer journey. Finding the finest cancer treatment available is critical. With locations in Philadelphia, Tulsa, Atlanta, Chicago, and Phoenix, Cancer Treatment Centers of America is able to provide top-notch care across the United States.
Learn more about becoming a patient and find contact information here.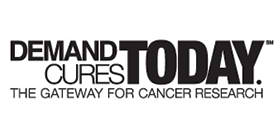 Help fund cancer research to find better treatments and cures for cancer.
Donate to The Gateway for
Cancer Research